INTEGRATED Maintenance Solutions
Commercial Building & Property Services
Who We Are – Our Difference
Welcome to the Integrated family. We are a full-service family of companies that provide facility maintenance, construction, commercial repair, and property maintenance services to customers across a wide range of property types and industries. We were born out of decades of experience as commercial property managers and commercial service providers. We fully understand the value to a trustworthy, single source service provider who can understand the needs and priorities of a property owner or business operator. With millions of SF of commercial property under our care, we have a proven track record of creating and protecting value, both financial and relational, for our clients. Each property is evaluated for its unique needs and characteristics and a careful plan is crafted that balances the physical needs of the property with the financial constraints of the property. This customized approach allows for the best overall care for the property, and our transparent and detailed communication platform provides a complete picture of the property and processes used to keep the property running well.
"Nathan and the entire team of folks are great! Response time is exceptional and service is fantastic."
INTEGRATED is a pleasure to work with. They take excellent care of a building & its surroundings. From email communication to in person interaction, every employee of INTEGRATED is very professional & they address concerns in a timely fashion.​
"Integrated Maintenance Solutions has always made me feel as if I'm their only client. Steven and his team always keep me informed of potential issues and hazards so that I am able to do my job more effectively. If you're looking for maintenance solutions and a company that truly cares, then look no further! Because of Integrated Maintenance my property in Florida is one building I don't lose any sleep worrying about. It's one of the best vendors I've partnered with in a long time."
"The maintenance team that came to my office and performed the repairs were all prompt and professional. All did a great job and the office is already looking better, especially from the painting."

Not just an average service company
INTEGRATED Maintenance Solutions prides themselves in their proven record of exceeding client expectations. INTEGRATED aims to help you achieve your property goals.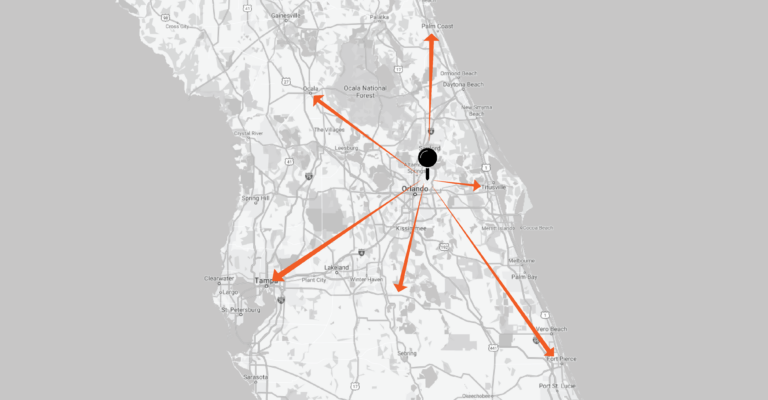 INTEGRATED Maintenance Solutions currently cares for properties all across Florida from the Gulf Coast to the Space Coast and beyond.
We are growing rapidly everyday so please don't hesitant to reach out about our services!